I figured that English Night would be easy to find recipes for so I kept putting it off until the night before I went grocery shopping.
So about 8:00 that night, a storm rolls in and boy was it a storm. I live is a valley surrounded by big, beautiful mountains. These mountains usually help to break up the wind and we don't get things like tornados. On this night, though, we had winds hit 125mph. My full garbage cans spilled into the road and covered my neighborhood in freshly chopped down tree. The neighbor's trampoline took a trip down the street and into a nearby clubhouse's windows. Several large trees were uprooted. My picnic table was blown over and shattered and really the neighborhood was in chaos. Amongst all this, my fence was being destroyed. The wind had blown out several panels and had snapped the heavy duty vinyl fence posts. Our front fence was also starting to bend and was on it's way to snapping also so hubby and I were out in the storm dismantling the fence while trying to dodge the debris blowing around us.
By the time we got inside, we were exhausted and all I wanted to do was climb into bed but I had to do the grocery shopping which included finding some English recipes for that weekend. As I was searching recipes, everything looked to complicated for didn't look tasty; I believe this was directly related to how tired I was. So I was thrilled to find that a traditional English Sunday dinner was
Pot Roast
.
This recipe was very tasty although the garlic wasn't nearly as strong as I thought it would be. The only alteration I made was that I cooked it in my crock pot rather than in the oven.
It tasted good but sunk when I removed them from the oven so they were really flat.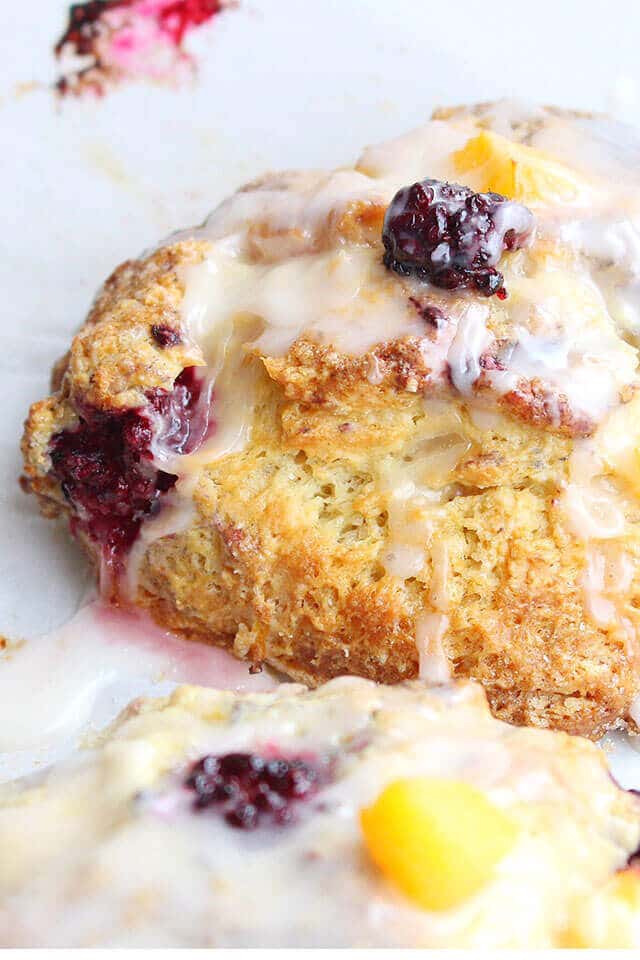 These are now a new favorite in our home. They were delicious straight out of the oven with warm glaze drizzled over top but they also tasted great cold. You cold even pass them off as a breakfast "muffin".
NOTE: I did find the dough extremely sticky and even after adding an extra 1/2c flour I still couldn't fold it and just gave up.